[Jump Point]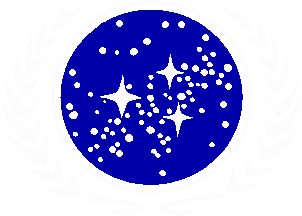 Software
[End Transmission]

Software

Here is a list of all the available software related to Netrek. Source: the Netrek FTP list.

1. Netrek clients needed to play the game
2. Server sources near-ready to set up your own Netrek home.
3. Utilities used to jump over various problems, or update old ideas.


Blessed Clients:

The compiled binaries listed under this category are 'blessed,' which means that most servers will accept them at all times (unblessed clients get booted out). There are two types of blessing, reserved.c (old) and RSA (new). Most servers are now accepting only RSA-blessed clients. With some RSA clients, you need to use -R on the command line to enable RSA blessing. -o enables old-style blessing.
COW (Client Of Win) 2.0+
Paradise Client 2.0+
Full Color Paradise Client

Back to the top of the Software page.

Server Sources:

This is a listing of all known netrek server source code. Before you try to set up a server, make sure your sysadmin approves. Also, running a server takes rudimentary programming skills and the ability to understand and use 'make' and other Unix tools; don't expect to be able to FTP one of these packages and have a server up and running with no effort.
New Vanilla Server 2.7+
INL Server
Paradise Server

Back to the top of the Software page.

Utilities:

This is a collection of netrek-oriented utilities, some for server gods and some for netrek players. There are probably more out there which I've failed to list.
trekhopd
| | |
| --- | --- |
| Author | Andy McFadden fadden@netcom.com |
| Description | This allows people who are behind an Internet firewall to play netrek. trekhopd runs on the firewall, and your client calls up trekhopd. Installation instructions are included; it requires access to the firewall machine. |
| Source | ftp://wormhole.ecst.csuchico.edu/pub/netrek/src/ |
RES-RSA package
PGP (RSA clone) package
| | |
| --- | --- |
| Author | James Hawtin |
| Description | This is a PGP-based implementation of the RSA key generation/ encryption/decryption package for server gods and client builders. It can be legally used anywhere outside the USA. In the USA, using it is a patent violation. |
| Source | ftp://ftp.risc.uni-linz.ac.at/pub/netrek/src/ |

Back to the top of the Software page.